Heavy Duty Stairlifts – The Elite straight or curved
Superior straight or curved heavy duty stairlifts with a luxurious seat, a slimline rail and a unique weight capacity of 190kg (30 stone) offers supreme comfort and unparalleled ride quality.
Superior comfort
The seat of the luxurious Elite-series is not only the most comfortable seat you will ever find on a stairlift. It also features a manual swivel function at both the top and bottom landing. The seat height, space between the armrest and height of the footrest are adjustable to suit the individual user. For your comfort there is also a soft-start, soft-stop feature.
Comfortable, and smoooth for a stable and safe ride.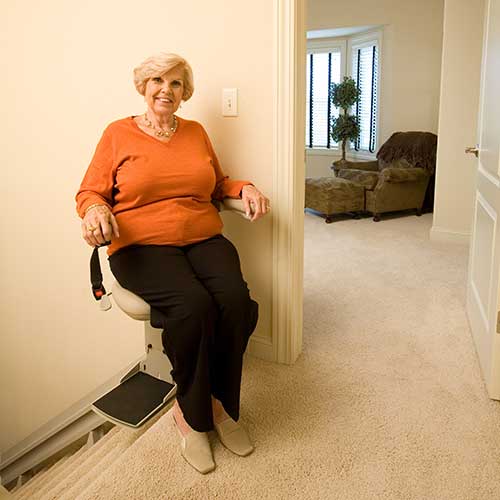 Heavy Duty Stairlifts Offer Superior Capacity
One of the features that makes the Elite stairlift stand out among the competitors is its unique weight capacity of 190 kilos (30 stone). This stairlift is built to be the ultimate in durability and reliability.
Multititude of options
The Elite provides many options to choose from to ensure that your individual needs are met. The seat swivel can be manual or powered, as can a fold-up rail if one is required. The footrest is either folded manually, or raised by folding the seat base or pressing a button on the armrest. There is a choice of rocker or toggle switch and there is even a wider extra large seat available.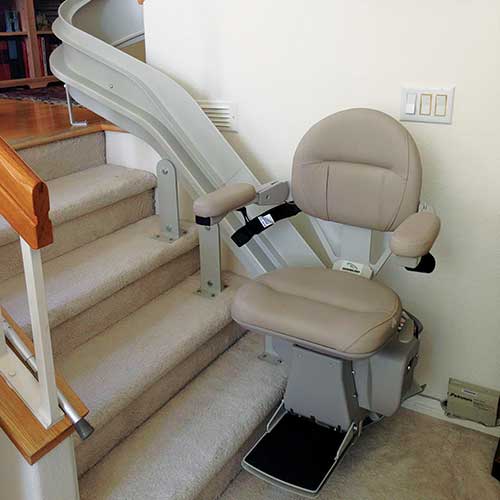 The Elite Curved Stairlift is custom made to suit your staircase and the design allows the stairlift to be fitted to either side of the stairs. The rails for curved stairs are forged by experienced craftsmen to produce a seamless ride with remarkable stablility.
Superior Comfort and stability
Unique Weight Capacity of 190kg (30 stone)
Custom made to suit your staircase
Free No Obligation Advice
Call Today!
Why choose Stairlift Mobility Ltd?
Stairlift Mobility Ltd are a long established and trusted family run business with many years of experience in the supply, installation and maintenance of all types of stairlift. We cover all areas of the UK and provide reliable, efficient and cost effective solutions to home mobility issues. Our attention to detail is second to none, we offer free professional unbiased advice and you can be assured of a friendly and courteous service.
Professional, reliable, efficient and caring – our standard.