Curved Stairlifts with FREE Fitting
Curved stairlifts are suitable for curved or spiral staircases and are tailored to fit the turns in a staircase making going upstairs one fluid movement. There are options available to suit different circumstances for example, a curved stairlift to suit a narrow staircase or powered swivel seat to enable easy mounting and dismounting. We can install new or reconditioned curved stairlifts and have a full range available. We can also provide a choice of colours and fabrics to suit your home decor.
Free Expert Advice
We offer a FREE no pressure survey and will advise you with no obligation on the most suitable stair lift solution for your home. You will have peace of mind knowing that as an independent company operating without brand restrictions, Stairlift Mobility Ltd provide unbiased professional advice. We will happily explain the different features and benefits of our range of straight stairlifts when we survey your staircase.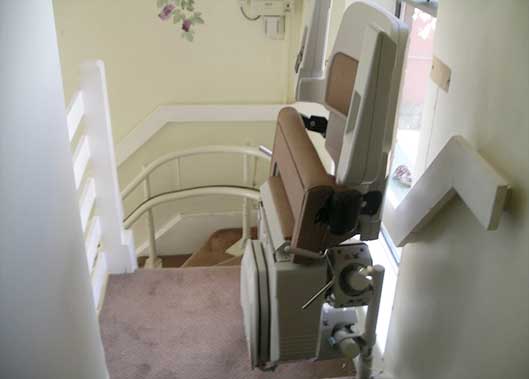 Retain Independence In Your Home
Safe & Simple Operation
Tailored To Suit Your Staircase
Choice Of Colours & Fabrics
Cost Effective & Reliable
Free No Obligation Advice
Call Today!
Stairlift Remote Controls
Remote controls are fitted as standard and are perfect if the stairlift is to be used by more than one person. The remote control facility also gives you the freedom to "park" the lift and conveniently call it to you when required.
Contact us to learn more…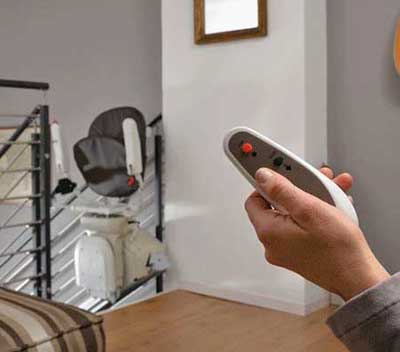 Why choose Stairlift Mobility Ltd?
Stairlift Mobility Ltd are a long established and trusted family run business with many years of experience in the supply, installation and maintenance of all types of stairlift. We cover all areas of the UK and provide reliable, efficient and cost effective solutions to home mobility issues. Our attention to detail is second to none, we offer free professional unbiased advice and you can be assured of a friendly and courteous service.
Professional, reliable, efficient and caring – our standard.